5 Can't-Miss Coffee Shops in Seattle
From divine swirls of latte foam to distinctive atmospheres, Seattle coffee shops are unparalleled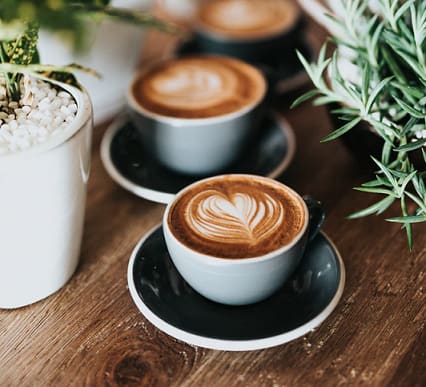 In Southern California, coffee shops are a trend. On any given day, you'll find people chipping away at their latest screenplay draft while sipping a frappuccino. In the Bay Area, coffee shops are often a symbolic status of productivity—a place where one pounds down espresso after espresso with fellow tech bros burning the midnight oil (because "quitting time" just isn't a thing in Silicon Valley).

And then there's Seattle, Washington—where a good cup of coffee doesn't simply boil down to a concept as basic as its utility of function and the multitude of coffee shops that pepper the city's districts don't concern themselves with anything as surface-deep as their ability to stay "on-trend." In the Emerald City of the Pacific Northwest, coffee is very much considered one of the thriving heartbeats of Seattle culture. A way of life, often an art form, embedded into the genetics of the city itself. To drink coffee in Seattle is to keep blissfully warm through a hauntingly beautiful, damp, and cloudy day.

While Pike Place Market may have lost Seattle's Best in 2013, the city still holds a myriad of other coffee culture touchstones. Seattle boasts one of the highest numbers of coffee shops per capita in the United States, and no, not all of them are Starbucks. They serve as the connective tissue between the breathtaking body of Seattle luxury homes and eclectic urban spaces. They are the means by which colleagues meet to swap ideas, first dates connect, and old friends reunite. It can take a lifetime to sample the boundless flavors of every single java spot in the Emerald City, but these five spots offer such exquisite local favorites, you'd be remiss not to check one (or all!) of them out next time you're in the area:

ESPRESSO VIVACE

Amidst an old-world beauty of elegantly preserved 19th- and 20th-century homes that give the Capitol Hill real estate area its timeless aura (and the district's vibrant array of urban fare spread throughout) sits Espresso Vivace's flagship cafe and, a few blocks down the road, the Espresso Vivace Sidewalk Bar. What makes either stand-up coffee bar a beacon of caffeinated indulgence for Seattle luxury homeowners and out-of-town visitors alike goes beyond the company's offering of an Italian exploration of taste in each sip. Crowning every carefully sourced and precision-roasted brew served here is a brilliance of craftsmanship that goes into the finishing preparations of their drinks. Espresso Vivace is, after all, the birthplace of latte art as we know it today, which makes caffeinating here a decadent experience in both flavor and foam.

PRESERVE and GATHER

While Seattle is unique in its ability to craft some of the world's best in coffee, the Emerald City is also known for its ability to tastefully and intentionally craft community out of its coffeehouses. Greenwood's Preserve and Gather is a delightful and (if we're being really honest here) refreshing atmosphere for people who want to truly connect with each other. In an age where the word "connect" is synonymous with "Wi-Fi password" in the context of a coffeehouse, Preserve and Gather feels almost as if it's stepping a little outside of time. You'll find no Wi-Fi available here—an intentional move on the cafe's part. The atmosphere crafted at Preserve and Gather fosters face-to-face interactivity for its patrons along with a disconnect from the outside world. Visit with an old friend while sipping on a rich blend roasted by Fulcrum Coffee or to lose yourself in a good book while savoring an array of locally made pastries on the menu. Trust us, you won't miss Facebook at all.

CAFFE LADRO

It's a tale as old as time in Seattle—one of delectable, quintessential audacity. And it started in 1994 with a little coffee house in Upper Queen Anne called Caffe Ladro...when it opened up shop right next door to Starbucks. Having to work twice as hard as its neighbor to produce quality coffee and mass appeal, this little coffee shop that could is now an institution for brewing the country's finest in sustainable, ethically produced coffee. 26 years and 17 locations later, Caffe Ladro has blossomed into a beloved staple of the Seattle coffee scene. Sourcing directly from farmers and roasting blends atop the hill where their story started, the company's cupping lab and staff training program ensures that Queen Anne real estate owners receive nothing less than a cup of roasted perfection from their neighborhood coffee shop. The best part of this origin story? In Italian, Caffe Ladro translates to coffee thief.

PETIT PIERRE BAKERY

There are some things in life on which you simply can't put a price tag, and living in a peaceful suburban oasis with small-town friendliness is one of them. Any Seattle luxury homeowner living alongside the peninsula of Magnolia will tell you that a slower pace of life is bliss, as is Petit Pierre Bakery located in the heart of Magnolia Village. This friendly, family-owned French cafe is an oasis within the oasis—where people strolling along to one of Magnolia Village's restaurants or quaint little bookstores can stop and savor the Le Benoist family's passion for delectable coffee and decadent pastry. With roasted blends from ZOKA Coffee at the disposal of the bakery's full espresso bar and a seasonal menu of pastries made from scratch, to visit Petit Pierre Bakery is to give one's palate a deep dive into both French and American flavors and cultures. Sprinkled on top of this cafe's small-town charm is the pride its founding family takes in being part of the neighborhood, reflected in both the cafe's loyalty program and the family's continuous involvement with Magnolia Village events held throughout the year.
​​​​
ZOKA

Nestled snugly within a diverse body of unique restaurants, hip small businesses, whimsical boutique shops, and spectacular 5,000-square-foot luxury homes that comprise the Greenlake waterfront real estate market is the flagship cafe that started it all for Zoka Coffee. It's a rarity to ever find this Tangletown community favorite empty, as it plays host to a wide variety of local groups, early morning nature enthusiasts, and university students. Affectionately referred to as Zoka One, the cafe offers an arsenal of hand-brewed, single-origin coffees as well as freshly baked pastries, unlimited Wi-Fi access, and a respite from the daily grind. Here, one can sip on an elegantly bold flavor combination like Zoka's lavender mocha while studying or indulge in the comfort of hot cocoa and a book on a rainy day. The ambiance of Zoka One is that of calm and quiet—an ironic juxtaposition to the sheer volume of foot traffic this place gets. With tasteful decor, ample seating, and sweeping windows that provide an abundance of natural light, the excellence of Zoka One's atmosphere is only outdone by the rich, full-bodied diversity of the cafe's own roasted beans and the warm, friendly baristas who brew them. Greenlake attracts thousands of visitors each day to the majestic, urban waterfront area that some are fortunate enough to call home. So, when ordering a cup of unbeatable coffee at Zoka One, be prepared. Your brew may just come with a sense of grand possibility, soul-soothing adventure, and warm community feeling to go along with it.​​​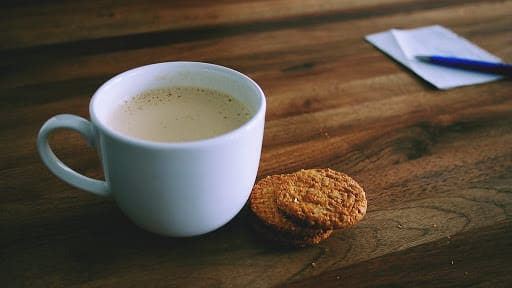 The essence of Seattle's coffee culture and can't-miss coffee shops boil down to a matter of taste, intention, community, and fine detail. It's not about why you drink coffee that matters most in the Emerald City—it's about how the act in and of itself is interwoven into the fabric of your life. It's about the way in which your favorite neighborhood coffee shop enhances your engagement with the community around you. And it's about having the wherewithal to taste the richness of living in one of the most breathtaking cities in the country. If Seattle coffee culture is a time-tested and carefully cultivated blend of luxury and comfort, familiarity and uniqueness in every single cup, then Seattle coffee shops are the homes in which these qualities live.

For more than 28 years, Mark von der Burg and his team have cultivated an elite collection of properties amidst the most aspirational Seattle neighborhoods—as tasteful, intentional, premiere, and diverse as is the city's rich coffee culture. Whatever your needs may be in finding the keys to your luxury dream home, Mark von der Burg is both the buyer's and seller's first call. To set an appointment with the leading name in premier Northwest luxury real estate, don't hesitate to contact him today.